K-Tiger Martial Arts
Our Unstoppable Mission
K-Tiger Martial Arts is committed to inspiring and empowering you to reach your full potential. At K-Tiger we are a family, and our school is bound to become our students' second home. We are a judgment-free zone, where mistakes are viewed as growth opportunities and your instructors and fellow students are your #1 supporters. You'll learn a lot of impressive skills and gain many new abilities at K-Tiger Martial Arts, but the most important thing you'll acquire during your time here? Our community.
K-Tiger Martial Arts
Our Mission
Our focus is on bringing you the best martial arts lessons in the Mansfield and Midlothian area to give you the tools you need to defend yourself, maintain great health, and become the best version of yourself for a successful living.
K-Tiger Martial Arts
Our Reputation
K-Tiger Martial Arts has earned the reputation in Mansfield, as well as Arlington, Grand Prairie, Midlothian, of being the top martial arts school for enriching our students' lives and equipping them to face life with the winning edge.
K-Tiger Martial Arts
Our Program
Many people believe the martial arts are about just fighting, but our program is much, much more than that. When you train in our martial arts classes you take advantage of the best self-improvement system in the world.
K-Tiger Martial Arts
Instructors
Here at K-Tiger, our staff is the secret to our student success. Each instructor has a rich background in martial arts and is eager to train the next generation of martial artists. Meet the team below!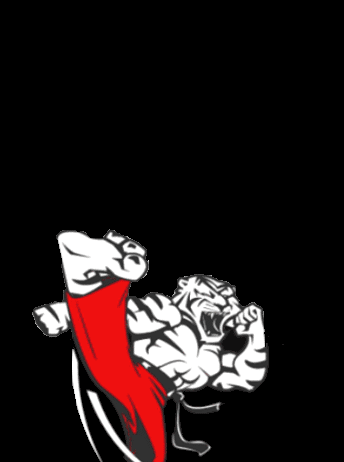 Owner and Head Instructor
Master Sung W Son
I'm the owner of K Tiger Martial Arts.
When I was a child, I began my martial arts journey and the positive impact it had on my life was remarkable. It was always my dream to someday open my own school and pass on the skills, knowledge, and inspiration the martial arts has given to me.
Now, I proudly serve the Mansfield and Midlothian community and feel an overwhelming sense of pride and humility when I see our students grow into happier, healthier, more confident children, teens, and adults!
Read More
What people are saying about K-Tiger Martial Arts
My son has been enrolled for nearly a year. I love this place. Prior to attending here he was at another so I have something to compare to. The owner is welcoming, kind, and awesome. The instructors... I do not even know where to start with them, they're awesome. Most of them seem teen or early 20s, they are VERY mature, friendly, caring, deeply know & care about the art and value of martial arts! They work so well with kiddos and very motivating, even to the parents 😉. K-Tiger is also reasonably priced. By the way... I had my sons 5th birthday party here Dec. 2021... even if your child is not a member, this is a the PERFECT place for a bday party. Lots of space, the staff will set your decor up and take down. The will facilitate the party for you as they have activities for the kids. And the pricing is sooooo reasonably priced. Everyone here is pleasant and genuinely cares about kids and the comfort of the parent!
Super nice and competent teachers. My son has gained so much confidence and improved skills since starting here 2 months ago. Great price too.
We love it at K-Tiger! The instructors are very professional and my son has learned a lot!! He loves attending his classes!
Great atmosphere to train in. It's safe, clean and professional. Since day one at K-Tiger we have felt extremely welcomed. Master Son, his wife and every one of instructors are simply amazing instructors. They are Awesome! Strongly recommend! They not only teach sports, but also teach basic manners that people must learn in life, so there is a lot to learn.
K-Tiger works with individuals of all skill levels, from beginner (children or adults) to black belts. I'm 39 years old and attend classes at Ktiger Martial Arts with my sons who are currently 9 and 13 years old. It's a fun way to get fit and stay fit. If you want serious training, ask about the black belt club, weapons, or sparring. All classes are inclusive and welcoming.
I absolutely love this place. My sons and I are both active members here. I love their approach to teaching and instructing students of all ages. I actually take classes with my children and have joined in on some of the adult classes. I am more impressed about how inclusive they have been with my autistic son who exhibits more confidence because of his exposure to their challenging but healthy environment. It's a great way to spend quality time with my kids while staying active! It's a win-win situation for all parties involved! 😍
Are you interested in what K-Tiger Martial Arts has to offer you?
Special Offers